I made an easel card last night that
splitcoast stampers
did a tutorial on. I had to find a marker to go back and draw the bird because the stamped image didn't come out too well on the background. I love this paper and it was some of the new stuff that I bought when I was in FL for the Holidays and it was more inspiring than the random pick of This Is Not A Credit Card. I saved a few of those but besides stamping lines I haven't used them.
Then Lead Fiskater Rebecca put up this challenge on the
Fiskars blog
so I went looking for Christmas Inspiration and found it here at
Just Christmas and Birthday Cards
This first card is for their new sketch.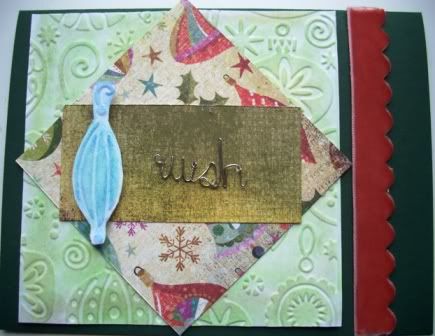 and then I went down the list and made 4 more for the Fiskars Challenge I hope you like.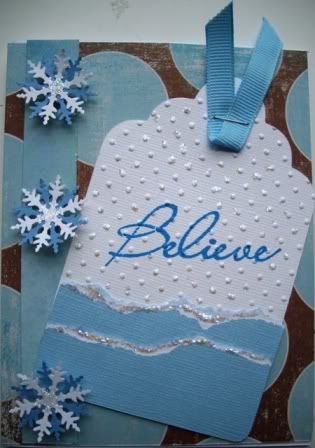 I didn't make the tag it was from the FiskaFriendzy tag swap so TY to the talented lady who made it there was no name on the back.
I would also like to thank the ladies who particpated in punch swaps, emobossed paper swaps and die cut swaps! The ornament embossing, square embossing, trees, snowman and dressed to chill sentiment came from them oh and the snow flakes! All that and I've barely made a dent in the Die Cut, Embossing and Swap drawer. :p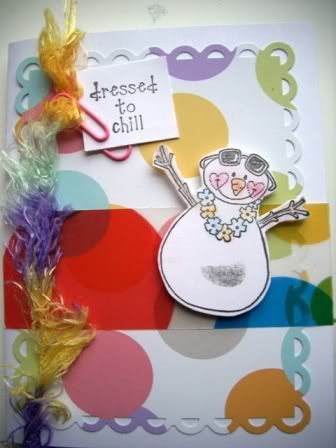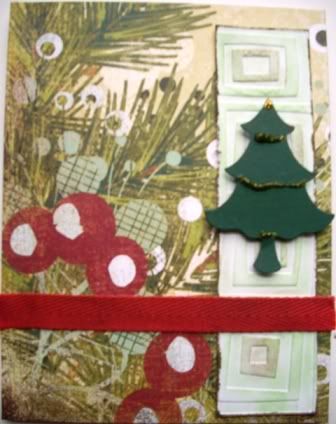 and this is my room in the aftermath