My friend Pinky made a new challenge blog called
Dirty Scraps
.
The first challenge was something you were peeved about and then had to put something good or learned from it. I scrapped about having scrappers block trying to come up with what I wanted to do for this dang LO!
I had chosen to use Thickers today so I used them on the title and the brown ribbonish things on the other side. In picking the paper I went with Cosmo Crickets Cogsmo so I pulled out the coordinated ribbon and blackboard. All of it was actually a gift from Pinky!
The sketch is a Becky Fleck Jan 2010.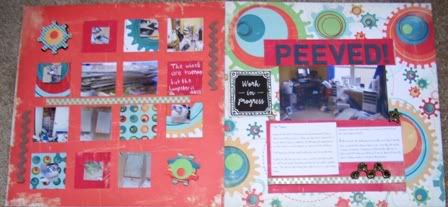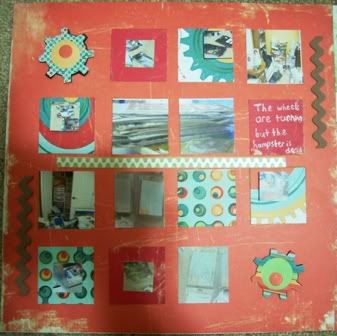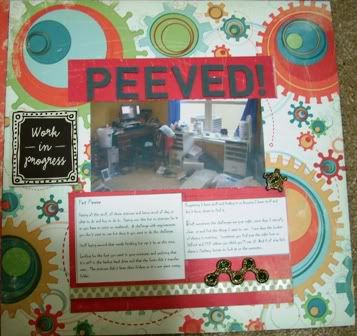 Journaling reads
Pet Peeve
Having all this stuff, all these pictures and being stuck all day on what to do and how to do it. Having one idea but no pictures for it so you have to print on cardstock. A challenge with requirements you don't want to use but dang it you want to do the challenge.
Stuff laying around that needs finishing but can't be at this time.
Looking for the font you want in your computer and realizing that it's still in the backup hard drive and that the fonts didn't transfer over. The pictures didn't keep their folders so it's one giant messy folder.
Forgetting I have stuff and finding it or knowing I have stuff and don't know where to find it.
But sometimes the challenges are just right, some days I actually clean up and find the things I want to use. Some days the bucket of photos is inspiring. Sometimes you find just the right font on DaFont and 200 others you think you'll use :D And if all else fails there's Zachary Quinto to look at on the computer.
The little square on the left page reads The wheels are turning but the hampster is dead.
Anyone know of anyone giving away a white UniBall Signo pen? ;D