by none other than Ms. Becky Fleck! Whoo hoo. I also noticed my friend Kerri was tagged too :D
The Tag is to post the 6th photo in your 6th folder on your computer. However that was from work when we went on a Skating Rink field trip and would require too many blurring outs :p
So I'm doing the 6th picture in my photobucket :D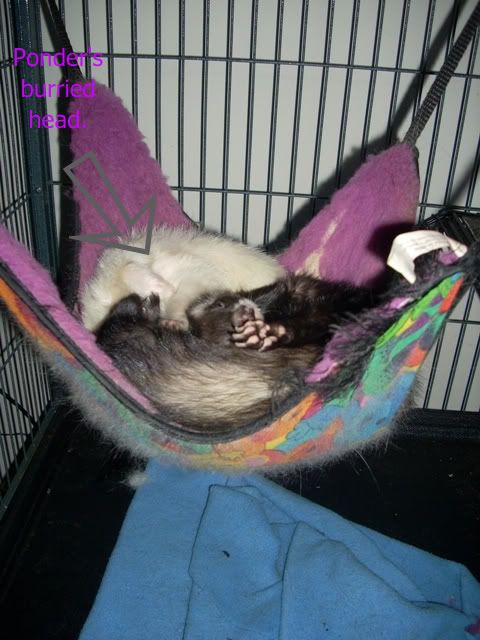 My adorable Ferrets Pratchett and Ponder! I took the pic because the way Ponder's head was he was making this funny little sound and I was checking on him to make sure he was ok. I don't understand how they can sleep that way!
I'm tagging
Debbie
http://debbysdares.blogspot.com/
Taffy
http://taffyscrappen.blogspot.com
/
Kelly
http://meluv2scrap.blogspot.com/
Cait
http://c8linb.blogspot.com/
and what the heck I'm taggin Tim!
http://timholtz.typepad.com/my_weblog/