All the challenges I did for Serendipity Stay-cation crop :D
Me and my best friend in the 7th grade singing (dang that's scary)
on my way to Mississippi for my Aunt Ouida's Birthday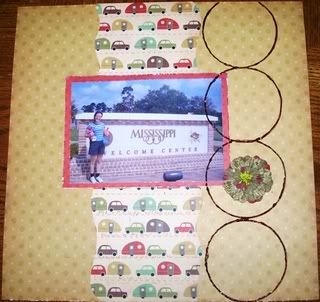 29 Marc-Andre Fluery
Yes I quilled all 29 flowers :D
Stanley Cup Champions
Why yes I did use all of my star brad stash why do you ask?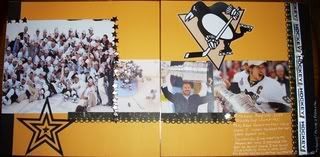 You make my Heart Go Whrrr
My crush in the 8th grade during the 8th grade field trip to Big Kahuna's in later years he was arrested for drugs :p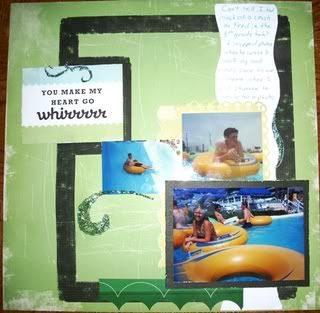 I'll Miss U 2 Scraw Crow
Yes it's supposed to be misspelled. My friend Janelle and I meeting after 6 years of online chatting.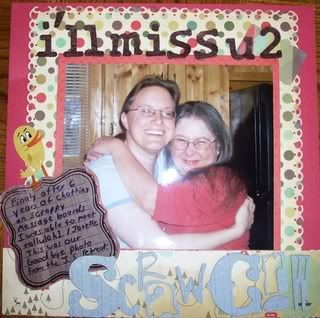 We Will Rock You
Wow I love Pittsburg but man I don't think I could do that in Detroit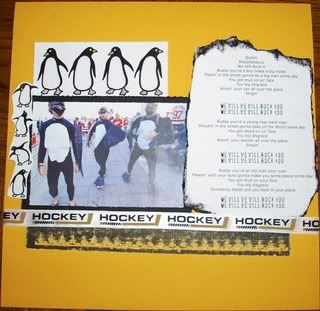 We Are the Champions
Everyone go nuts :D well except for the guy in red ;)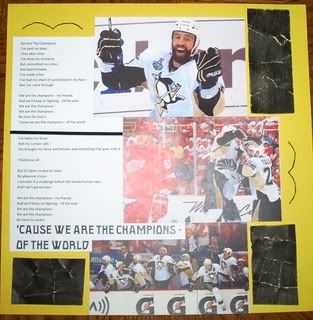 Make a List and Print it 2X
I forgot one year to print out the xmas list and stick it on the fridge so I got a BAM Gift Card, The Nightmare Before Christmas on DVD and (open flap) A Viggo Mortensen Action Figure. Steve said he picked the Strider one because it looked most like Viggo. Imagining Steve standing in the Walmart Toy aisle deciding which one to get makes me SMILE. (hmm maybe this year he can pick between the Spock Action Figure and the Sylar Action Figure?)